We've collected all the resources you might need when covering PA TechCon.
About PA TechCon
PA TechCon is an Information Technology conference brought to you by the Commonwealth of Pennsylvania Office of Administration and Office of Information Technology, the Technology Council of Central PA and Harrisburg University of Science and Technology. PA TechCon provides education and networking opportunities to the state and local government agencies, the Pennsylvania IT vendor community, their employees and information technology thought leaders from across the United States. The event will be held at Harrisburg University of Science and Technology on May 4th, 2017.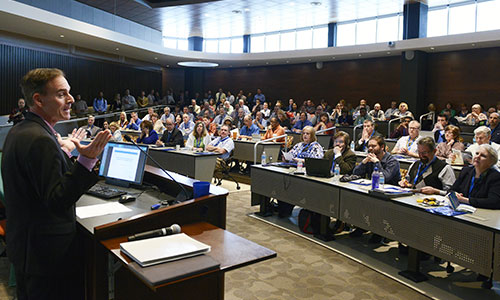 The PA TechCon Spring 2017 Conference consists of 5 concurrent seminar tracks dedicated to Innovation. Each track will focus on both the applied and theoretical aspects of each technology category. An exhibition area will be open to all conference attendees and provides an opportunity for regional technology companies to showcase their products, services and expertise.
The conference opens with a morning keynote session at 9:00am and we end our conference day with a late afternoon keynote at 3:30pm. In between our attendees will be treated to 16 informative sessions spanning the five conference tracks. Each seminar session will be led by IT industry visionaries.
The day concludes with PA TechCon After Hours, an invitation only event, that provides an opportunity for the PA TechCon Conference sponsors, speakers and exhibitors to meet with Commonwealth of PA IT leadership in an informal, networking session.